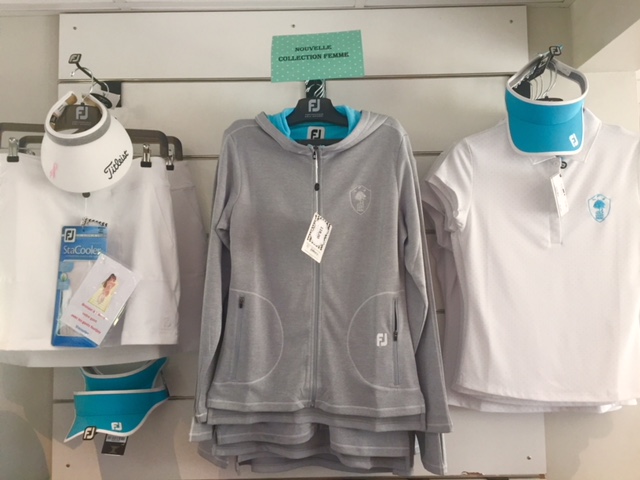 proshop
A large choice of golf equipment and products
All the equipment for the perfect golfer and gift ideas…
FOOTJOY gloves and socks.
You will necessarily find your size whether you are right-handed or left-handed, man, woman or child. Different types of gloves, for summer, winter and rain. The socks are all technical socks.
At your disposal TITLEIST balls: DT TRUSOFT, PROVI1X, PROVI1, and PINACLE.
Also balls with the Golf Le Vert Parc logo.
You will be able to get pitch and tees.
Logoed polo shirts for women and men from the L'ETIQUETTE brand.
Logoed caps, caps and visors TITLEIST.
Would you like more information about our golf products?